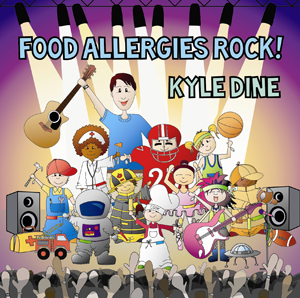 Kyle Dine's "Food Allergies Rock!"
Food allergy musician Kyle Dine has a new CD out titled Food Allergies Rock! The CD is filled with foot stomping, hand clapping, and sing along anthems which highlight the bright side of living with allergies. The music proves that food allergies help make us special, and that kids with food allergies rock! The CD is available this fall through Anaphylaxis Canada.

Get ready to rock out to Kyle's new CD.....coming fall 2010!